A
A
A
February 5, 2013
12:01 pm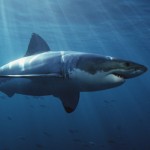 Points: 7980
Thanked 179 times
I'm an activist you know. And I will have my way.
I'll gather all my crow friends & it's mayhem at best.
We will take what you have, because you don't need that much.
Never mind you have tended your's wisely, we want it all.
And it's pilfer &  squawk, to occupy what we choose.
Though we do eat our own, robbing a nest, it's for the good of Crowkind
We'll have you hard toils, just bantering that loudly till we covet your spoils.
Hunter, gatherer am I. My vision is clear for the needs of my pack.
My liaison's tight knit, we covet by stealth focused to the task at hand.
We work hard as a team, and have earned a grand den. One we fight for till death.
We want not what is yours, high in the branches. For we cannot fly, but rely on our cunning.
We establish a rank, for hierarchy is a system that works. All is well when obeyed.
Our young are nurtured & protected by all in our house, we occasionally take in a stray.
So don't tread on me Crow, lest ye learn the way of the Wolf.
Those individuals who deem themselves perfect barely scratch an elbow in their fall from grace. Wm Steele
Most Users Online: 144
Currently Online:
15 Guest(s)
Currently Browsing this Page:
1 Guest(s)
Member Stats:
Guest Posters: 8
Members: 11277
Moderators: 7
Admins: 1
Writing Stats:
Groups: 5
Forums: 53
Topics: 3899
Posts: 13775