A
A
A
May 24, 2013
7:49 pm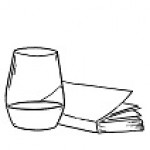 Points: 12077
Thanked 228 times
Words of wonder
Engage our eyes
Keep us mesmerized
And stick in our heads like wet cement
There are days I'd like to wipe clean the slate
Find new poems, songs, words to remember
I say, memorization is overrated
When I was a little child
I memorized every nursery rhyme I ever heard
I could recite them on demand
Mary had a little lamb
There was an old woman that lived in a shoe
Mother Goose had nothing better to do
My mother still brags about my three year old ramblings to this day
As I grew older we went to church on Sundays
We memorized hymns
We had a goal, my mother and I
To memorize one new hymn each week
 "Hark, hark, 'tis children's music, children's voices oh how sweet"
I still remember most of the choruses
And many of the verses
I turned eight and began memorizing scriptures
I don't think I took much from their meanings
But it sure impressed the adults that knew me
"I Nephi, having been born of goodly parents…"
Funny, sounds familiar, reminds me of the first line from Moby Dick
"Call me Ishmael. Some years ago - never mind how long precisely"
In 6th grade I sat in the library at school each day
And tried my darndest
Because I was going to be the first person to memorize Moby Dick
Well, at least the first chapter, or first paragraph anyway
But nothing sucked me in like Lewis Carroll
And the words of the Jabberwock
Intriguing and nonsensical
"`Twas brillig, and the slithy toves
Did gyre and gimble in the wabe"
(Run that one through your spell checker)
I grew up loving Shel Silverstein and in my youth
Somehow related to Sarah Cynthia Sylvia Stout
Who would not take the garbage out
I remembered every line and often said it in my head
To pass the time
Before I knew it Sylvia Stout turned to Sylvia Plath
And her dysfunctional relationship with her dad
Had me obsessed in an instant
It was too close to my own German blood
"You do not do, you do not do
Anymore black shoe…"
"Daddy, daddy, you bastard I'm through."
This one I still rap off in my head when I am losing my patience
You know, red lights, bad movies, and the like
I found Edgar Allen Poe, his stories, his poetry
Saw his grave in Maryland
The little attic room he wrote in
And memorized nearly half The Ravin
We all know how that one goes
Then after many distraught teenage days
And many sleepless nights
With a typewriter or a pen
I found myself amongst a collection
Of over a thousand original poems
Barely written, mostly spewed out
And only a few of which were any good
The only one of my own
I ever bothered to memorize is one of those
"I showed you my poems and you said
Is there a demon in your head?
Are you Satanic, suicidal, insane?
But this is the way I see things
I replied
You shook your head,
Rolled your eyes and sighed
You are strange."
Wine is bottled poetry. ~ Robert Louis Stevenson
April 21, 2014
11:38 am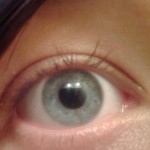 Points: 1471
Thanked 7 times
April 21, 2014
9:33 pm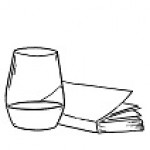 Points: 12077
Thanked 228 times
Here are some links, but essentially it is casually competitive performance poetry, meant to be spoken out loud, spoken word, along those lines.
http://www.poets.org/viewmedia.php/prmMID/5672
Here's my favorite local slam poet and friend Jesse doing a piece that has recently gone viral:
I don't slam anymore because I suck at performing... but I still like to read my work out loud and sometimes write in more of a slam style. The way a poem sounds when read always has seemed important to me.
The following users say thank you to tlhopkinson for this useful post:
flippinpancakes
Wine is bottled poetry. ~ Robert Louis Stevenson
Most Users Online: 144
Currently Online:
13 Guest(s)
Currently Browsing this Page:
1 Guest(s)
Member Stats:
Guest Posters: 8
Members: 10795
Moderators: 7
Admins: 1
Writing Stats:
Groups: 5
Forums: 53
Topics: 3842
Posts: 13716