A
A
A
August 19, 2012
12:45 pm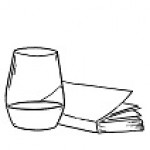 Points: 12077
Thanked 228 times
In honor of my son's 19th birthday today...
The receptionist said,
"Did the Dr. say 90% chance or more?"
"Oh, then he is sure. You will definitely be having a girl."
"Congratulations!"
Months of careful deliberate name-picking,
baby showers in all their pinkest glory,
only the girly-est of gifts will do.
Sleepless nights wondering how to raise her,
at what age I will tell her about the birds and the bees?
When will I let her wear makeup?
When will I let her date?
Putting her clothes in order, folding them gently,
hanging each ruffled dress
with utmost anticipation.
I thought the day would never come.
Once in the delivery room,
we were all so sure of your feminine status
we were calling you by name,
using pronouns of "she" and "her."
The nurse wrote "girl" next to my last name
on I.D. bracelets, preparing for your birth.
"I've never done that before," she said later,
"and I'll never do it again!"
The next thing I knew your heart rate was lowering.
The nurse went for the doctor who pulled you out with forceps,
the cord around your neck quickly removed.
"Congratulations!"
"It's a boy!"
My head went spinning with confusion.
Who is this little boy that's come out of my womb?
He seems a stranger. What of my daughter?
My mind was a blur, not sure who I was anymore.
I held you for a few minutes, stroking your cheek to calm you,
still unsure of my own identity.
Before I knew it, they swept you off,
to poke you and prod you,
test you and wash you.
When my heart finally slowed
and I had time to catch my breath,
already I missed you.
I phoned the nursery and said,
"Where is my son!"
Wine is bottled poetry. ~ Robert Louis Stevenson
August 19, 2012
9:57 pm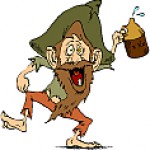 Points: 2503
Thanked 2 times
September 5, 2012
11:43 am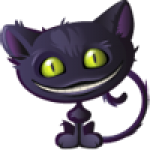 Points: 8897
Thanked 41 times
Most Users Online: 144
Currently Online:
10 Guest(s)
Currently Browsing this Page:
1 Guest(s)
Member Stats:
Guest Posters: 8
Members: 10794
Moderators: 7
Admins: 1
Writing Stats:
Groups: 5
Forums: 53
Topics: 3842
Posts: 13716