A
A
A
July 19, 2015
2:01 am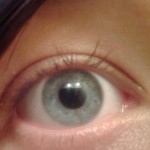 Points: 1470
Thanked 7 times
My first slam. I did have a live recital of it recorded but the file was to large to upload. u.u ...
Glass, so opaquely describes humanity as, transparently oblivious,
Shallow so deeply pertains to the self serving intentions of the human race,
I've attentively witnessed an age of self centered, scandalous, mischivians partake in victimism for attention,
Green seeking deceitful humans lie under oath for a quick payoff, or a spiteful vindictive self righteous soul, set out for self proclaimed justice,
I behold with my eyes sight, to an uncanny regression moral standards, to an unsightly self induced rudimentary reformation of civil customs,
I have unfortunately acknowledged the reality, mystics and wonderlands only exist I'm my imagination now,
Never have I believed In the idea of a utopia,
But I find myself wondering, "why not? It seems much better than the damned epiphany known as our palpable dystopia "
Perhaps I am but a pessimist, but the glass is completely empty and transparent, as suck is genuinity of common people.
It's a rarity to come across someone who intently trys to make an honest earnest life for themselves. It is even more rare to see efforts towards a positive change.
I'm utterly disgusted and completely appalled by the calamity of the common population,
And at the same time, ravished by intrigue, at the further declination of integrity.
My cynical claims and opinions don't go without reason against the narcissistic known as humanity,
A mockery of a species, alleviating any self responsibilities to be held accountable for their actions by any means necessary.
Indulging in Heinous acts against life itself, disregarding all sense of reason, and instead of remorse, they wish to be alleviated of any consequences.
Raping and pillaging life itself and all resources included, justifying their supersillious regard of all else with the given rights of a "god" or "higher power"
The soul rights of destroying, corrupting, plaguing, manipulating, eradicating and existing as such malevolent beings; the free will to engulf as much as humanities succubus like intentions can manage, given by a so called "immaculate higher being"
A figment of out evil imaginations an artificial idea, created as a means to warrant our actions,
The supposed creator, created by literary sociopaths to manipulate all future endeavors with psychotc, brainwashing philosophies with reverse psychology effects on the gullible masses,
People of belief, atheist, agnostics and all else, share the same rapacity, the very gluttony for: power, a relief for lustful frustration, revenge, betrayal, loyalty, worship, material luxuries, love, friendship, attention, offspring, perfection, beauty, health and everything else. 
Such hot and cold creatures we are,
I am to no exception,
I hate myself and want to die with the rest of humanity,
Myself yourself, ourselves, 
ALL SELVES,
The ideology of the word self is malicious in nature,
Everything wrong with the human race, is in yourself.
Most Users Online: 144
Currently Online:
16 Guest(s)
Currently Browsing this Page:
1 Guest(s)
Member Stats:
Guest Posters: 8
Members: 10723
Moderators: 7
Admins: 1
Writing Stats:
Groups: 5
Forums: 53
Topics: 3837
Posts: 13711