A
A
A
January 8, 2012
1:34 pm
Points: 1436
Thanked 0 times
The sun will always beat down on my now genuine leather face.
And its red hot and cracked from the rays of life.
These rays arent powerful, but enough to leave a mark.
No matter how much lotion I put on to protect, the scars will always be present.
Not to say that I am ashamed for alot of these scars.
Most of them tought me a valuable lesson from which I can tell my kin about.
But the ones that I will never publish, but are completely visible, will be sunk into my pores.
You see, the scars we hold may not always be rubys and dabloons,
But mere gold to the eye of a fool.
I still look to the sky for answers with now blisters upon my figure.
Aside from cloud scanning, searching for that true inner meaning, I'll look directly into the sun.
Creating the challenge which indeed may make me visionless.
Grabbing the problem by the bare balls will only create a stronger version of myself.
Yet the bystanders will talk and the watchers will watch my self destruction.
The questions that I hear coming from their crackless lips are too much to bare.
"Why would one do that to oneself?"
My innards laugh, for only I know destruction than turns into creation.
My body now burns with the knowledge to move forward in the new moon light sky.
I let my head drop, and I hear the moans and groans from my core.
But my soul is at peace; born again if you will.
Scars cover my body, but I am not to be ashamed for I am a new being.
Time by time I still look to the skys.
But not for answers; now for guidance.
The bystanders watch my stride in awe, and I laugh at them.
I knew all along what I was doing.
January 11, 2012
5:14 pm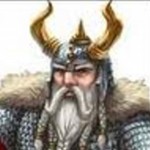 Points: 8491
Thanked 153 times
I get what this type of writing is now. I've this and others several times. I imagine a person standing on a stage open on all sides and reciting this, while turning and looking at a crowd all around them. Nice job Squid, Leave another will ya? 
I am a man with one distinguishing manner. I view life as a nonstop roll by circus. Whatever my senses signal to my brain, it is received as humor.
January 15, 2012
2:10 am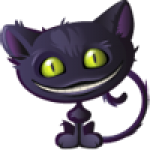 Points: 8878
Thanked 41 times
Most Users Online: 144
Currently Online: caseyqj1
50 Guest(s)
Currently Browsing this Page:
1 Guest(s)
Member Stats:
Guest Posters: 8
Members: 10026
Moderators: 7
Admins: 1
Writing Stats:
Groups: 5
Forums: 53
Topics: 3751
Posts: 13625