A
A
A
March 24, 2013
10:53 pm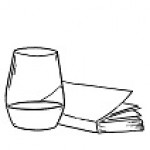 Points: 12076
Thanked 228 times
I have lived so many lives
Each role so different—
As different as each stone
Nearly reincarnation
The life of a child, daughter, sister, student, friend, poet, wife, and mother
Sometimes I question…
Where is the life of my own?
The life of me?
Each time I am reborn
I continue to live all previous lives
They never pass away
Each life its own precious gem
Turning to molten rock as it evolves
And then re-formed into the next
The red lava of renaissance
A conglomerate of them all
My birthdays exchange glances
They wonder when I might stop changing
They encourage me to age gracefully
And before long I will be 40
Child bearing days have come to an end
But this mother-life will continue
For as long as my children have children
And their children have children
Child, daughter, sister, student
Friend, poet, wife, and mother
Most times I want the cycle to continue forever
I revel in the reality
I bask in the sweetness of experience
Now and then, I wonder if it will ever begin again
I long for the simplicity
I ache for mystery— the life of an infant
Where is the life of me?
On the other side of four decades?
This next life, the newest incarnate
It will be an homage to myself
The life of me.
Wine is bottled poetry. ~ Robert Louis Stevenson
April 2, 2013
4:25 pm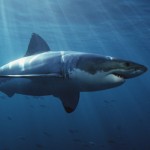 Points: 7966
Thanked 179 times
I was surprised to see this in the Slam category, as my own feeling is that is is a very well written Free Verse poem.This is a look into the evolution of TLhopkinson as it pertains to the complex persona of self. Having read many of your poems, I've an image of you having written this with the world at bay. Behind locked doors, family gone on a mission for your time-out, favorite cocktail in reach and your fire crackling..............."and do not return till I've finished thank you very much."
A very unique beginning and ways of depicting yourself, the roles you play. The questions at the end of the first stanza stopped just shy of you having to throttle and shake some unlucky Hopkinson/friend had you not vented it so.
Your being "reborn," and the line "red lava of renaissance a conglomerate of them all." In accord with a nineteenth century poet. Bravo for creativity and inception here. However, maybe at the risk of being humble, or it just did not fit, you have missed a few of your life cycles only naming eight. You had not mentioned writer, (not the same as poet for I know you are an excellent technical pen) editor, mentor, teacher, catalyst, artist, linguist, etc........................................
Birthdays exchanging glances is a poetic way to age, with a tryst of sly humor.
The ending I liked very much. After previously mentioning of being forever a Mother, you are given to allegiance of self from four decades forth having expunged inherent time and energy on those in your life that need you.
And now having said all that, I shall don my wetsuit in hopes of staving off the inevitable lightning bolts I've earned from that ever analytical, never satisfied with her own work, word modifying poet that is TLhopkinson...................
Write on TLhopkinson...........write on.
Those individuals who deem themselves perfect barely scratch an elbow in their fall from grace. Wm Steele
April 2, 2013
4:42 pm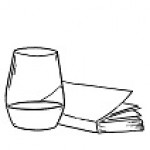 Points: 12076
Thanked 228 times
Thanks for the contemplation of this piece and the response. I guess I consider it slam because I wrote it when I was participating in a monthly slam event for about a year or so. Funny thing was that someone in the audience thought I was REALLY talking about reincarnation, not as a metaphor and came to tell me about her own past lives... um yeah, AWKWARD.
Wine is bottled poetry. ~ Robert Louis Stevenson
Most Users Online: 144
Currently Online:
10 Guest(s)
Currently Browsing this Page:
1 Guest(s)
Member Stats:
Guest Posters: 8
Members: 10723
Moderators: 7
Admins: 1
Writing Stats:
Groups: 5
Forums: 53
Topics: 3837
Posts: 13711