A
A
A
March 12, 2013
10:09 pm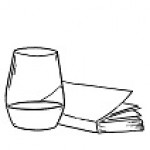 Points: 12077
Thanked 228 times
100% organic!
No sugar, no corn syrup, no additives
No artificial sweeteners, no preservatives
Calorie-free, fat-free and will cause no side-effects
The best of all beverages
"Crisp and clean, with no caffeine"
Tastes great, and less filling!
It's the best part of waking up…
It's water in your cup.
 "It does a body good!"
So "fill it to the rim" with good ol' H2O
It's "good to the last drop"
It's 100%  pure…
And "it's not just for breakfast anymore"
It's Australian for thirsty!
"Brewed with pure rocky mountain spring water"
"It's the real thing"
I'd like to buy the world a cup
'Cause  if you're a pepper
The doctor is in, and there's hope yet
 "Obey your thirst"
And "do the dew".
"Just for the taste of it," only water
"The choice of a new generation"
So "celebrate the moments of your life"
It's water time!
Have a sip and a smile
This jugs for you
"Thank you for your support"
a/n: just something cute I wrote back in 2008 for a "water" themed slam event...
Wine is bottled poetry. ~ Robert Louis Stevenson
March 12, 2013
10:35 pm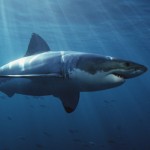 Points: 7968
Thanked 179 times
You're a pistol TLhopkinson! This is very pert and clever. I'm laughing, shaking my head thinking that Folger's in my cup beats the hell out of water of any origin. If it came from the headwaters of a snow born lake in Asgard, I'm still drinkin my Joe. You got me with the Coors logo write in because that is my favorite domestic. I'm jealous! Where in the devil do you get this? Surely not hunched in front of your fireplace scribbling on parchment? No, more like there is an influx of Jamaicans there in Utah? Hmmm...Maybe that's it TLhopkinson. Got joost a lootle bit of da good gunja mon and I could write anyting den mon............................clever, very clever TLhopkinson.
Those individuals who deem themselves perfect barely scratch an elbow in their fall from grace. Wm Steele
March 13, 2013
12:13 am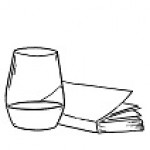 Points: 12077
Thanked 228 times
Most Users Online: 144
Currently Online:
10 Guest(s)
Currently Browsing this Page:
1 Guest(s)
Member Stats:
Guest Posters: 8
Members: 10794
Moderators: 7
Admins: 1
Writing Stats:
Groups: 5
Forums: 53
Topics: 3842
Posts: 13716