A
A
A
January 7, 2012
12:07 pm
Points: 1438
Thanked 0 times
If I were to say that I've got it made,
I'd be creating a novel of lies for not only myself but my entire surrounding.
The people and the things that inhabit there would laugh at me from their homes in words on parchment.
I would love to just tell em there wrong, but in reality everyone is just as wrong as the devil created them to be.
Because in my eyes a little bit of good and evil is sewn inside every individual that walks this mixed emotion planet.
But when it comes down to the bear bone point does it really matter how much good and evil is inside each and everyone of us.
Should I stand here with a magnifying glass along with a notepad to judge every good deed to the nastiest of flaws?
If this were the case I would hope to god that person was less of a human than me.
Because everyone has mistakes in their past, it should only matter with what their future fans out to be.
Lets be honest here, nobody is perfect.
But if we can all just stop what were doing wrong and further our life right, that will be just fine.
As fine as the hairs on my head stand, know that the color wont be brown forever.
But know I will always and forever never stop moving forward.
As my feet move my life ahead, there seems to be a cloud up above.
Im stepping on shards of glass and pebbles, and the pain strikes the cloud with laughter.
People are now busting through these novels they created.
But the pitch of their voices doesnt bother me, for I know they will have cuts on the bottom og their feet one day.
Nobody truly knows how to write a book.
Everyone has their own pens and their own stacks of paper, but not the slightest clue for structure.
And this is not to say I'm the modern day author.
But it goes to show that everyone needs some kind of editor.
January 7, 2012
12:35 pm
Points: 1765
Thanked 0 times
January 7, 2012
1:45 pm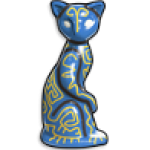 Points: 4901
Thanked 4 times
January 7, 2012
2:09 pm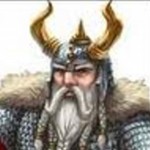 Points: 8494
Thanked 153 times
January 7, 2012
3:08 pm
Points: 1438
Thanked 0 times
Thank you all. I really appreciate this. I had wrote this when I was going through a tough time with a girl I had been dating. I was made out to be the bad guy when she was just as wrong as herself. I just think people should take a step back every once in a while and check themselves out. Who are we to judge when we all have our own inner jails.
January 7, 2012
3:58 pm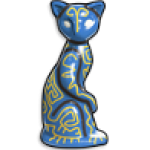 Points: 4901
Thanked 4 times
January 8, 2012
3:14 pm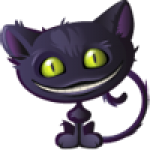 Points: 8881
Thanked 41 times
Most Users Online: 144
Currently Online:
14 Guest(s)
Currently Browsing this Page:
1 Guest(s)
Member Stats:
Guest Posters: 8
Members: 10154
Moderators: 7
Admins: 1
Writing Stats:
Groups: 5
Forums: 53
Topics: 3765
Posts: 13639