A
A
A
July 9, 2014
10:12 pm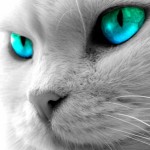 Points: 1454
Thanked 3 times
One summer evening, on a day in mid-June during the start of my summer vacation, my family and I went over to Ledo's, as we did every once in a while on a Friday, to celebrate getting through the week.
My mom seated herself beside my twin and across from me and at some point after silence had enveloped our table for several minutes, for we had hungrily tore at our pizza the minute we heard our name being called after 45 minutes of waiting, my mom told my brother and I a story.  It was a story about my dad, and it was one I had never heard before.  For my mom, it was a memory.
My mother told me about when she first got engaged to my dad.  She remembered him coming to her a few days after he had presented the ring and telling her that he needed to tell her something, and that she was going to be grossed out, but that he was going to fix it.  And she had thought in her mind, probably just as sarcastic as she spoke the line aloud to us: "Oh, great."
My father confessed to having a problem with chewing tobacco, the kind that baseball players used to chew and spit on the field all the time.  He told her how he wasn't even sure why he chewed the tobacco, it wasn't that thrilling.  He knew it was bad for his teeth, bad for his gums, and simply: it was just unhealthy.
However, he presented my mom with a little metal tin, and he told her, "I am going to quit.  And this is my promise to you, that I am never going to buy another tin again.  I am never going to chew tobacco again."  So my dad made this promise to his bride-to-be, and he entered the new phase of his life with the love of his life, with plans to change his ways for her, and for himself.  For them.
He never broke his promise.  My mom never saw him with another tin or ever chewing the tobacco.  She told us how she kept the tin, how she kept money or matches in them.  She kept the tin, she said, in case she ever needed to whip it out again should she catch him with another little metal tin.  She kept it to remind him of his promise, but she also kept it to remind herself.  The little tin that sat on her armoire was a reminder to her of his promise to her, what he did for her in his love and joy.  It was a reminder of his dedication.
You always here about alcoholics or druggies that finally break free of their addiction, get into rehab, come out of rehab, stay clean for about 2 weeks, and the fall back into their same daily pattern, unable to do anything but practically repeat the cycle.
When I think about the story my mom told my brother and I, it reminds me of my dad and his dedication to something as simple as changing a habit.  Sure, withdrawing from a substance such as tobacco is harder than forcing yourself not to consciously scratch your freshly painted nails, but in the grand scheme of things, it's all comes back to commitment.
Nothing is stronger than an idea, and the belief of that idea and it's future.  If you believe in something, that is a flame that is brighter than those cheap electric candles that are facts and statistics putting your idea to shame.  My dad had an idea, one, simple idea, sure, but he committed himself to it, and that is what is important. He stuck it through, all the way until the end.  And now, he's siting in heaven, probably with a smile on his face.  I hope he knows that I'm proud of him and that I love him, and always will.
"Never give up hope, no matter how dark things seem."
July 10, 2014
12:18 am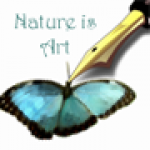 Points: 1783
Thanked 5 times
People like your Father are honorable and fight those urges and cravings tooth and nail because they made a vow or a promise and they know what it means to keep their word. People like your Father know the true value of a promise. You should be proud of him. He sounds like he was a great man. May he RIP.
"The greatest treasures are those invisible to the eye but found by the heart."~Anon
July 13, 2014
2:55 am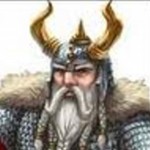 Points: 8435
Thanked 153 times
July 31, 2014
4:27 pm
Points: 5035
Thanked 126 times
Most Users Online: 144
Currently Online:
17 Guest(s)
Currently Browsing this Page:
1 Guest(s)
Member Stats:
Guest Posters: 8
Members: 7192
Moderators: 7
Admins: 1
Writing Stats:
Groups: 5
Forums: 53
Topics: 3616
Posts: 13485