A
A
A
December 23, 2011
8:29 pm
Carole Rosa
What will you be doing 20 or 30 years from now?
The question is confusing. Does the question mean in twenty or thirty years from now, in my life or in the lives of all people?
I'm 69 years old and in 30 years I will be 99 years old, if I should live that long! If I'm still alive in 30 years, I imagine that I will be in an "old peoples" home with no memory at all!
If the question refers to life in general, thirty years from now, I believe that there will be hundreds of changes in life as we know it now.
Computers, I pods, telephones, and etc. will be so far advanced that I can't even imagine what type of life that my grandchildren will have. Vehicles will be so different I only can speculate what they will be like! Maybe all vehicles will be electric, or all vehicles will run on water, or they will be generated on air!
Gardens, fishing, farming and hunting will be so different. Maybe food, meat, fish, and foul will be so contaminated from poisonous fertilizers, that we will only exist on vitamins. Maybe the population will no long be obese, as long as people can buy fat-free vitamins!
I just try to live from one day to the next and don't plan 30 years ahead, but it's fun to think about it!
What do you think?
December 23, 2011
8:32 pm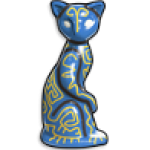 Points: 4717
Thanked 4 times
December 23, 2011
9:20 pm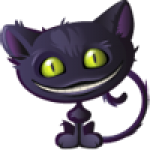 Points: 8697
Thanked 41 times
I'm not sure what I'll be doing in twenty or thirty years from now. The technology will be something though, Ray Kurzweil who is a scientist, inventor, and futurist has written a book called The Singularity is Near which predicts that humans will eventually merge with machines/computers in order to keep up with technology.
Perfection; my greatest strength and weakness.
December 24, 2011
11:56 am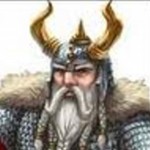 Points: 8310
Thanked 153 times
3 major changes occur in the next 30 years. One in the next 2 years. Government as we know it today will devour itself and those responsible will gain nothing. People will be left to fend for themselves and this struggle will create a new society. A new generation will be raised in a survival existence. This will create an end to the self oriented style of living within the population. Communities will work together as one. Building and creating with the environment as a main concern. Our next generations will work for the salvation of the planet.
Religion will take on a new face as well. Gaining in popularity, but not as we know it. Science will have taken control and replaced faith with fact.  As man discovers within the next 10 years that life is everywhere in the universe, contact is made in 2017. Using new technology pertaining to gravity, communications with other worlds will be attained.
We are the children here and are treated as such. We are given the help we ask of these new worlds but at a cost. Great sacrifices will be made by men to bring the answers from these worlds. Mans inteligence will gain ten fold. Lost in our found knowlege, many will distort what we are taught. After years of collaboration, we will once again be numb to the changes.
Man grows in technology. Large portions of the world are destroyed by those who still seek power. One will gain this power. and peace is forced upon the earth. Peace, meaning no war. But man wil be bridled by this power. Freedom has always been a myth, and generations of men will work towards a common goal. Like the slaves of egypt building the pyramids, they will only want to complete their work assigned to them.
War once again consumes the world in 2028 as those wanting nothing to do with this new way of life struggle to regain their lives. Then in 2035, a new threat comes from without. A galactic spanking of sorts.
Those that come will have to decide whether to give in to a spoiled child, demanding what they think they want, or taking away that already given. This is the crosroads. We will learn that ours is less than… and all we know is naught.
Hey you asked!!!
  It could happen. This is not non-fiction. It' non-sence.  
I am a man with one distinguishing manner. I view life as a nonstop roll by circus. Whatever my senses signal to my brain, it is received as humor.
December 24, 2011
2:56 pm
Carole Rosa
December 25, 2011
12:29 am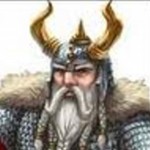 Points: 8310
Thanked 153 times
I was tired and sometimes I ramble but thanks for being kind. I figured all this out after 2 hours with a ouji board. And thought I should share it with the world... < thats a joke people. Merry holichrisaca ar ar
I am a man with one distinguishing manner. I view life as a nonstop roll by circus. Whatever my senses signal to my brain, it is received as humor.
Most Users Online: 144
Currently Online:
8 Guest(s)
Currently Browsing this Page:
1 Guest(s)
Member Stats:
Guest Posters: 8
Members: 4802
Moderators: 7
Admins: 1
Writing Stats:
Groups: 5
Forums: 53
Topics: 3507
Posts: 13372