A
A
A
April 28, 2013
1:22 pm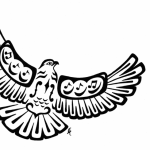 Points: 1832
Thanked 2 times
I am starting on a paper for my Archaeology class that has to be 8-10 pages long.  I don't think it will be a problem.  The topic I chose is: How might we be able to preserve ancient artifacts or sites without taking the 'experience' away from tourists?  
I personally enjoy these types of things much more when I can touch them and put myself in the position of the people who lived in the site or handled the artifacts.  
Sites that are still in their original spot and have not been moved either keep he tourists a good distance away or they are eroding away from contact with people.
I want to get other opinions that I can put in my paper, so what are your thoughts?
This will only be one part of my paper.  Much of it will be talking about different preservation methods and whether or not they would solve the question.
I also want to use several older sites that are still at their original spots of discovery, so if you know of any that I could mention please let me know!
"He who does not know can know from learning"
April 28, 2013
2:22 pm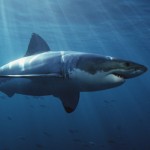 Points: 7863
Thanked 179 times
Hi Aj,
           I don't know much about archaeology, but I'm a history buff. Personally while I would like to get a good look at and handle an artifact that were on display, I see no need to put my DNA on anything that is ancient that serves to educate. I feel that something from the past that teaches or shows us how a human/animal lived would be best served to protect it for the future. My own current interest are that of the Civil War era. Living two hours from Gettysburg PA gives me a chance to spend a fair amount of time there. I had noticed that in the woods surrounding the battlefields bullets can still be found burrowed in trees. Though I have not nor would not dig one out, I like the sense that that particular bullet missed it's human target and like to reflect on the repercussions of such things.
To touch an archaeological artifact would give me the sense of tainting it in some manner. I guess from your perspective as a student, there is a lust for knowledge beyond what I seek. I'm sure many people would love to handle ancient bones, coins, weapons, tools.........etc. Just not my thing.
Good luck with your paper.................
KE
Those individuals who deem themselves perfect barely scratch an elbow in their fall from grace. Wm Steele
April 28, 2013
2:55 pm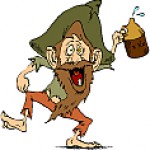 Points: 2398
Thanked 2 times
This is funny. I just finished my archeology final three weeks ago. I had to do an essay that was 6 to 8 pages using at least 4 different references and the text. My subject was Plant and Animal Domestication and the Development of Ancient Civilizations. I found that there are so many useful web sites that it was easy to get the info I needed. Here are some I used.
 Live science. com
 web.mesacc.edu
 (this one is McGraw Hill) mhhe.com      It wouldn't let me embed the websites from word.
I don't know if you'll find what you need at these websites because your subject is much different than mine was but they are worth a browse. Good luck.
Luv
Why reach for the stars when you can reach for a book and have the stars, the sun and the moon.
April 28, 2013
5:44 pm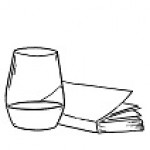 Points: 11972
Thanked 228 times
Here in Utah we have a lot of federal and state parks and some still contain artifacts. One in particular is Grand Gulch... you can go look for artifacts, but you are supposed to move them or remove them. I've never been, but have friends who have. You may want to check National Parks and see what they offer to guests... Mesa Verde is another one that has tons of artifacts... it's in Colorado. You could potentially just do the paper on National Parks if you wanted to narrow it down... or use KEs idea of Civil War artifacts.
Wine is bottled poetry. ~ Robert Louis Stevenson
April 28, 2013
6:14 pm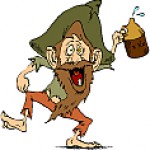 Points: 2398
Thanked 2 times
Most Users Online: 144
Currently Online:
18 Guest(s)
Currently Browsing this Page:
1 Guest(s)
Member Stats:
Guest Posters: 8
Members: 6403
Moderators: 7
Admins: 1
Writing Stats:
Groups: 5
Forums: 53
Topics: 3522
Posts: 13389