A
A
A
August 27, 2013
8:13 pm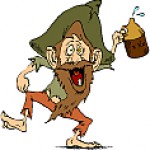 Points: 2398
Thanked 2 times
Best advise you can give anybody about writing.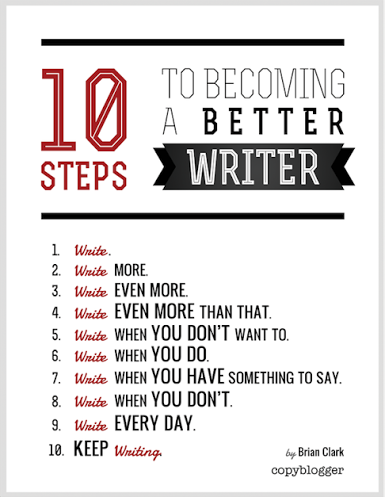 Why reach for the stars when you can reach for a book and have the stars, the sun and the moon.
August 27, 2013
8:37 pm
Points: 5004
Thanked 126 times
August 27, 2013
10:21 pm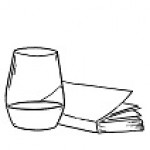 Points: 11972
Thanked 228 times
Apologies to whomever originally shared this with me... because I think it was at school, but I'm not sure, might have been Facebook, either way, I think it's meant to be shared, but I cannot give them credit...
So You Really Want to Work on Your Poetry:
1. Read.
2. Read more.
3. Read every day.
4. Write.
5. Write more.
6. Write every day.
7. Read collections of old poets. Read Frost, Dickenson, Millay. Read Gibran, Poe, Pound. Read others. Read more. As you read, think about what parts you like, and what about those parts makes you like them. When you find things you don't like, and you will, even among the works of the greats, think about why you don't like those things. Your opinion is valid.
8. Read what you've written and dissect it in the same way. Apply what you learned while you read.
9. Write more. Incorporate what you liked, avoid what you didn't.
10. Read collections of older poets. Read Mirabai, Hafiz, Sappho. Read Li Po, Shakespeare, Khayyam. Read more of others. Examine why you like and don't like parts. Read your own things again. Write more.
11. Read collections of recent poets. Read Cummings, Neruda, Williams. Read Ai, Angelou, Hughes. Read more. Write more.
12. Read collections of current poets. Read Rachel McKibbens, Dorriane Laux, Kim Addonizio. Read Roger Bonair-Agard, Anis Mojgani, Sierra DeMulder, read more. Go to the book store, find the poetry anthology section, read quarterly after quarterly, journal after journal. Fall in love with some, despise others. Take the ones you love home and plaster them on your walls next to Millay, Hafiz, and Cummings. Surround yourself with this art. Wake up to it, go to bed with it, dream it. Read more. Write more.
13. Find a group of poets in your area. Find another. Find groups online, recognize that the majority of them are poor poets in a circle jerk getting no better, and abandon them. Find a workshop, find a class, find a slam poetry group, find an open mic. The first time you go, do not read unless it is required. The second time, don't read either. Listen and listen and listen more. Think. Process. Go home and write, and then next time you go back, read.
14. WHEN THE DAY COMES THAT YOU DO READ, DO NOT APOLOGIZE FOR YOUR WORK. Do not get up on the mic, or stand up in front of the class, and say "I'm just a beginner," or "This is still a rough draft," or "I like other poems of mine better." Suck it up and read. No one likes work that has been apologized for before it was read. If the paper trembles in your hands when you read, read anyway. If your legs are shaking in your pants, read anyway. If you feel like you're about to piss all over the floor and your voice is cracking, read anyway. Then read again next time. It will never get less scary, but it will get easier to fake.
15. When they tell you what they liked, thank them. When they tell you what they didn't like, thank them. Do not shut it out. Do not ignore it. We can all be better, all the time. If you disagree with their opinions, realize that doesn't make them wrong. Their opinions are valid, too.
16. Read more. Read booksabout poetry. Read "The Poet's Companion" by Kim Addonizio and Dorianne Laux. Read "In the Palm of Your Hand" by Steve Kowit. Read "Western Wind" by David Mason and John Frederick Nims. These are your new bibles. Read a chapter of one, read the same chapter again, then put it aside. Meditate upon what you read. Go to write and apply what you've read.
17. Put away what you wrote for at least three days, refuse to look at it, upon the third day raise it from the dead and read it again. Examine every word. Make each word count – make each word necessary. Cross out every time you wrote the word "that." You won't need it 85% percent of the time. Never use two words where one would do. Never use a sentence where one word would do. Cross out entire stanzas.
18. Take a look at your adjectives and adverbs. They're obvious. Cross them out. Think of another thing they could describe. If you wrote about red lipstick, take the word red and think of an animal it could describe. Think of a sound it could describe. Think of a taste it could describe. Now use that word instead. The red lipstick is now a roar of lipstick. You're becoming a better poet.
19. Keep a journal. Keep it handy. Write your thoughts before you go to sleep; write your dream shards when you wake. Never hesitate to write down your observations. Everything is a poem. That dog on the sidewalk is a poem. The baker wiping his eyes as he comes to the counter is a poem. What does it say? What does it mean? Whatdoesn't it say or mean? Why do you breathe? What tools does the baker use to wrench his memories free?
20. When you finish a poem, ask yourself what the central theme is, the meaning, the point? Is it clear? Is it worthy of being said? What else is being said here that is unnecessary? What is holding me back? What am I holding back? Is it clear whom I'm addressing, is it clear about whom I'm writing? Is it clear to whom my pronouns refer; do I change things halfway through?
21. Find a book on forms of poetry. "Patterns of Poetry" by Miller Williams or the Norton Anthology of Poetic Forms or The Teachers & Writers Handbook of Poetic Forms or another or another or another. Write every form once. Write a quintain, write a pantoum, write a ghazal. Write a sestina, then throw it away because it was terrible, and start again. Write a haiku, then throw it away because you actually wrote a senryu, and start again. Then write a senryu on purpose. After you have written forms every day for a month or more, throw all the rules out and write something altogether liberated from form. Let the only rhymes be internal. Let the only rhythm be its own natural rhythm.
22. Write erasure poetry. Write with assonance. Write with consonance. Write a concrete poem. Write a translitic. Before you write a persona poem, do at least three times the research you think you should. Someone will read or hear your poem who knows more about the subject than you, and they will school you accordingly. Write a poem of only simple sentences; write a poem with no simple sentences. Write a response poem to another poem; write a poem with a poem you like as a model. Take a poem you hate and write the poem it should have been. Find a song with words and tear them down and remake them in your own image. Find a song with no words and give it a voice.
23. Reread your old favorites. Go back to that workshop, that open mic, that slam. Learn the etiquette of sharing. Do not sign up to read first, read, then leave. Stay and listen. Do not always sign up halfway down the list; someone has to go first. Do not read two poems when the sign-up sheet says one. Do not go up to the mic and say, "I don't know, what do you all want to hear?" Do not apologize for your work, before or after. Go up to the poets whose work you enjoyed and ask their names. Ask to read more of their work. Ask if they'll help you work on yours. Buy them a drink. Hug them. Thank them for sharing. These are your new brothers and sisters; these are your new kings and queens.
24. Submit to a literary journal. If you followed step 12, you have found a few favorites that you think might have room for your style. When you get rejected, and you will, frame the rejection letter. If it's an electronic response, print that sucker and frame it. It may come with suggestions. Take them to heart.
25. Read. Read more. Write. Write more. Throw it all out and start again. Pick up your first poem, ask what you were actually trying to say, burn that poem and then write the poem it should have been. Read more. Write more. Read more. Write more.
Wine is bottled poetry. ~ Robert Louis Stevenson
August 27, 2013
11:59 pm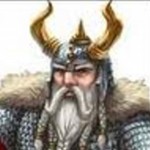 Points: 8405
Thanked 153 times
I am a man with one distinguishing manner. I view life as a nonstop roll by circus. Whatever my senses signal to my brain, it is received as humor.
August 29, 2013
1:05 pm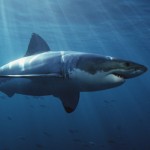 Points: 7863
Thanked 179 times
Most Users Online: 144
Currently Online:
10 Guest(s)
Currently Browsing this Page:
1 Guest(s)
Member Stats:
Guest Posters: 8
Members: 6403
Moderators: 7
Admins: 1
Writing Stats:
Groups: 5
Forums: 53
Topics: 3522
Posts: 13389