A
A
A
October 8, 2013
4:33 pm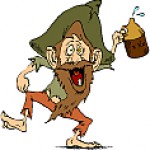 Points: 2398
Thanked 2 times
I haven't posted on here much, being busy with my blog and other stuff, in fact I haven't written much fiction lately,  but I thought people should know about NaNoWriMo. You have 30 days to write 50,000 words from Nov. 1st to Nov 30th. I just entered. That means I will have to write over 1600 words a day. Most of my short stories have been between 700 and 2000 words so this will be a feat for me. According to the rules I can outline and develop characters before then so I will be busy doing that. Wish me luck.
Why reach for the stars when you can reach for a book and have the stars, the sun and the moon.
October 9, 2013
5:26 pm
Points: 4345
Thanked 20 times
I'll be cheering for you all the way! NaNoWriMo sort of reminds me of my poem-a-day month - therefore, if my experience is anything like this, I'd advise you to buy coffee (or caffeinated tea), get a lot of sleep before the moth begins, have a very good idea where he story will lead to, be determined and to never give up! And you'll need all that (especially the caffeine and the determination) because, like I said, if it's anything like my experience, you'll feel like passing out o0n the keyboard (which, based on experience, is very likely to happen).
Good luck!
The following users say thank you to Night_Sky_Of_Feelings for this useful post:
luv2rite
I'm breaking constantly, continuously and always, it's just that nobody sees it - but I'm fine with that, as long as there's something to fix me, too. ~ Me
October 10, 2013
9:42 am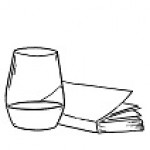 Points: 11972
Thanked 228 times
You can do it! I would love to do this next year... gotta finish this last semester up... but I have a novella waiting for this kind of commitment to writing that I'd love to hammer out in a month. Tips and tricks you learn this time around would be awesome for next year!
The following users say thank you to tlhopkinson for this useful post:
luv2rite
Wine is bottled poetry. ~ Robert Louis Stevenson
October 10, 2013
1:51 pm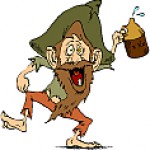 Points: 2398
Thanked 2 times
Most Users Online: 144
Currently Online:
17 Guest(s)
Currently Browsing this Page:
1 Guest(s)
Member Stats:
Guest Posters: 8
Members: 6403
Moderators: 7
Admins: 1
Writing Stats:
Groups: 5
Forums: 53
Topics: 3522
Posts: 13389