A
A
A
July 31, 2014
8:13 am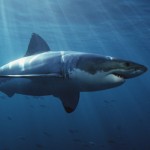 Points: 7769
Thanked 179 times
Consumed by the happenings of life I have not been able to visit Thoughts as I normally enjoy. So I apologize for my absence. Completely by choice I've been swept away by a blast from the past that has allowed fond memories of days long gone. I've also been spending much needed time with one of my favorite people.......... My son. We've undertaken the task of a complete restoration of a forty two year old Ford. And though it's kept me from something I enjoy the experience thus far, though not poetic has offered a kind of poetic meaning to life these last couple weeks.
When I first laid eyes on the car it made me cringe.......... The unsightly gray primer on the driver's door and both front fenders contrasted with a dismal green paint that was not amongst my favorite colors even when new. But my son was attracted to the car in a most peculiar manner. Watching him look over the car I got the feeling that he longed to visit a time that pre dated his birth by better than two decades. And when he climbed in and started the car he seemed to be in a time machine. It seemed odd to me that my son would be so taken with a machine that has virtually none of the technology that his own year old car has. But when the sound of the Windsor motor settled in my ears I knew what lured him to the Ford. The subconscious thought that his own car with all it's electronic advances would be little more than re cycled metal four decades from now and the Ford would still be around. And the rumble of the small block v8 in one of Detroit's finest that had started easily and ran like a top has consumed my son................ Now it consumes me as well.
Fast forward two weeks and the car now lovingly dubbed Lucille is setting on jack stands in pieces in my garage. The front end has been completely dismantled and the engine has been removed. Evenings at my house find me in the garage with the radio on getting dirty and going back in time. Visiting a time in my life that has not been forgotten but has been a long time being remembered. A time when there were no digital images, cell phones or nav systems in vehicles. A time when I got pissed off because my tape player just shredded my new Zeppelin 8 track. Memories of spending a Friday in the summer time polishing a 1969 Dodge Charger to take to a local hang out that evening........... That car meant so much more to me than I had imagined even then. Little did I know that some thirty years from owning that Dodge that I'd have the opportunity to re visit my past. My love of cars. And share the experience with my son.
I have no idea what Lucille will morph into. Big block swap for the 351ci Windsor... Bucket seats for the bench in the front............ Paint that will delete any chrome and black out the front end............. But I know that I'll enjoy watching Lucille be brought back to life in whatever form my son chooses. He gets to decide what's in store for the Ford............. I get to love my life........ Then and now.
Those individuals who deem themselves perfect barely scratch an elbow in their fall from grace. Wm Steele
July 31, 2014
4:21 pm
Points: 4910
Thanked 126 times
It sounds like you could not have picked a more worthwhile project to work on with your son! Your recount of Lucille's life proves the poetry in life, as you called it. Finding the poetry in the average day can consume the poet just as greatly as creating poetry in a stanza.
I have unfortunately been away from Thoughts longer than desired as well. My parents decided that summer was the best time to do renovations, so I have been playing hostess and honorary apprentice to roofers, constructers, and floorers all rolled into one for the past two months. Though, all the work seems to be done, so I am eager to tap into my poetry once again. I have also been working on a larger writing project as if life depended on it since the return of the time-consuming school is quickly approaching.
My identity can be found in my writing
August 2, 2014
3:54 pm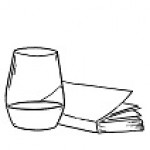 Points: 11878
Thanked 228 times
August 2, 2014
4:57 pm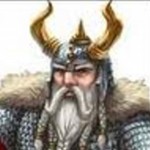 Points: 8311
Thanked 153 times
It pens well when from the heart.....
My sabbatical was more about being lazy. Life is working and watching late night episodes of the Golden Girls. Sleep and back to work. Work is an aggravation without a sense of accomplishment. Oh Boo and Hoo
Ordered a metal detector from Amazon and have revived an old pastime. I get more kick from the junk than from the coins.
I practice taken pictures with the panoramic setting on my phone. I want to buy the new GoPro camera. Looks like anyone can take professional pics with these hd cameras.
Finally got a Saturday off but started feeling sick last night at work. I am spending the day in bed but drug my butt out to say hey.
I am a man with one distinguishing manner. I view life as a nonstop roll by circus. Whatever my senses signal to my brain, it is received as humor.
August 3, 2014
6:16 am
Points: 4229
Thanked 105 times
August 3, 2014
6:36 am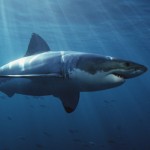 Points: 7769
Thanked 179 times
After a four hour drive to MD last week to pick up a couple fenders for Lucillle I now try and prepare myself for an even longer jaunt to pick up a big block engine. Preperation= Mucho cofffee. My son found a 429 CJ coupled to a C6 trans somewhere in East Overbalogney VA. Mapquest says six hours. It seems Lucille will be a hybrid............. And I'll have even more stuff in my garage.......... Yay.........
Great way to spend your summer @SerenaLantha ............ Mom and Dad are smart. They've got a construction manager when you break from school.............
I've obviously gotten all the writing I wished to do out of my system and would much rather sit out back with a cold beer than a typewriter............. But by all means dream to write @tlhopkinson ......... I'm content to spend what little free time I have idly with a drink in my mit.......... I've been eying one of Michener's books I haven't read yet.............. there are several I'd bought and just put on the shelf that I haven't read......... At nearly 900 pages it has to be crappy outside and all other distractions have to be gone.......... A metal detector sounds like more fun..............
@craigb12 I'll be all out of patience by day's end I'm sure............... You live in the land of the fine and prestigious automobile, surely there's an old Jag for sale that needs some love...... And with my kid at the helm of this project I seriously doubt the car will be anything like it's former self............. Course if you know anything about 70's Fords that's a good thing............
Semper Fi
Those individuals who deem themselves perfect barely scratch an elbow in their fall from grace. Wm Steele
August 3, 2014
7:52 am
Points: 4229
Thanked 105 times
My dad god rest is sole used to have an old 70s ford cortina estate massive car cold leather seats in the winter ,burn ur frigging legs in the summer my dad then went on to Vauxhall victors another great car, i know of a rolls royce in need of restoration one of the first stainless steal rollers, the owner i think has given up on the project ,prob would cost a tidy packet in fairness.
August 4, 2014
8:06 am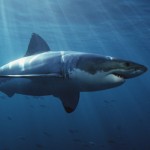 Points: 7769
Thanked 179 times
I'd pass on the Rolls @craigb12 ..................... However depending on the owners level of sickness with the car the tidy packet may be smaller than you think............. Give it a go mate and share some funny stories of torn knuckles, long distance travel for parts.................
Whilst I were sitting yesterday am contemplating a trip to retrieve a big block engine for Lucille my cohort was plotting a way out of the trip........ He opted for spending the time with his girlfriend and I got to travel to Virginia alone ................. Whatever......... This morning's coffee finds me in guarded  spirits ........ aloof .............. distracted and otherwise uncaring about anything but getting this strong a$$ coffee down my throat in order to obtain a feeling that will allow me to NOT to take the pre really really really awake angst out on unsuspecting strangers in a negative manner............ The thoughts that now swim in my head are slowly dissipating and I am actually able to harbor sane and functional conversation rather than hungover diatribe that may result in someone's hurt feelings.................... Yep.......... Got into the spirits last night when a friend stopped by............. We gave salutations to the Capt. long into the evening and I now find the good Captain's rum to have had a somewhat caustic effect on the inner workings of my cerebrum. Though I usually remain silent verbally when I feel this way I can certainly manage to bitch up a storm via pen............. Though serving no purpose whatsoever it does have benefit............ Exactly what benefit I really couldn't say just now .............. My wife seems to have a cure all end all to feeling this way. "Just don't consume alcohol."
Yeah............ Like that'll happen anytime soon........... Pfft .......... You just wasted an entire sentence on the single most unlikely thing I'll ever do........... Oh I could've been a responsible person and had one or two cocktails and been done. But what fun is that? Really? Then my friend's wife would NOT have had to come retrieve him at midnight and drive him home.......... then my head would NOT feel as though two small armies were inside locked in a horrific artillery battle................. I would NOT be purposefully late (if I go at all) for work.......... So there's coffee........... And some poor SOB somewhere in my future travels this am is damn glad I have it...................... And while I'm pissing on about irrelevant issues I'll tender an unheard thought to all the idiots on the road that intend to cut me off, tailgate and just generally drive  like douchebags............ DON'T! As it now stands my Expedition is a weapon for such discourteous acts on the road and I will run it straight up your arse vile driver............ Yep....... hope my upcoming shower takes the edge off this hangover sumbitches cause I'm in no mood for bullskippy on the highways and byways I must travel today.....................
Semper Fi
Those individuals who deem themselves perfect barely scratch an elbow in their fall from grace. Wm Steele
August 8, 2014
4:29 am
Points: 4229
Thanked 105 times
apologies for late reply master of rants,ive been busy too doing some restoration, well no sorry watching others do the work to our home lol, you ought to put a pic of before and after be interested to see the progress of your handy work,im sure
plenty of coffee will be at hand for those long nights working lol
August 15, 2014
4:10 pm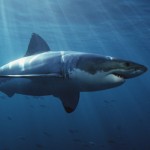 Points: 7769
Thanked 179 times
Not sure there ever will be an after pic @craigb12 ................ But here's a couple before's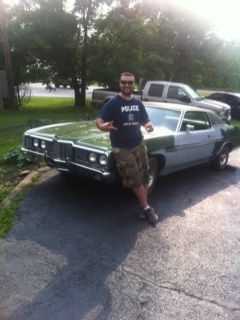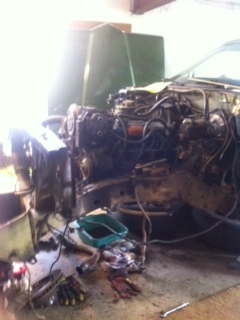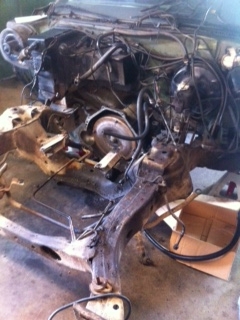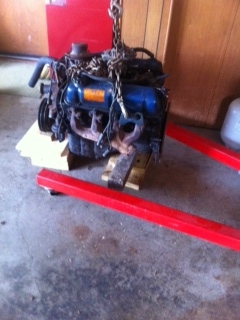 Lucille's current disposition has somewhat changed. Transmission and the rest of the front end have been stripped and are ready for sandblasting. The engine you see has been torn down, new bearings, valve seals, rings, gaskets, paint and is currently for sale along with the transmission and rear. My own disposition has somewhat changed as well. My son now wants to pro street the car and I'm not really wanting to go that route........... Have a large big block Ford motor on the way and I'm just not into back halving the car..........
Semper Fi
The following users say thank you to Killerelite for this useful post:
Forgewright
Those individuals who deem themselves perfect barely scratch an elbow in their fall from grace. Wm Steele
August 15, 2014
7:48 pm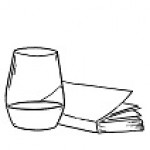 Points: 11878
Thanked 228 times
Awesome! Love the photos... miss you @Killerelite, so pay us a visit a tad bit more often. Same goes for @Forgewright. Glad to see you're both still around this week :).
Wine is bottled poetry. ~ Robert Louis Stevenson
August 16, 2014
6:04 am
Points: 4229
Thanked 105 times
awesome @Killerelite, hence why you have been tied up of late, I hope you do get to have a after shot,
is that the famous killelite in the pic by the way, so strange to see somebody in the flesh when only chatted by words in past. looks like you got your work cut out there mate but she is a beauty!!!!!!
August 17, 2014
9:59 am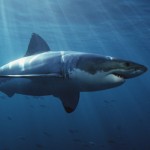 Points: 7769
Thanked 179 times
LOL @craigb12 .............. The guy next to the car in the picture is my 23 year old son. The work that's cut out for me is actually not the car........... Working on that old tub is actually enjoyable. Lucille will come together in time and I'll consume myself with yet something else I have no time for. Take care mate..............
Semper Fi
Those individuals who deem themselves perfect barely scratch an elbow in their fall from grace. Wm Steele
August 20, 2014
5:58 pm
Points: 4229
Thanked 105 times
August 25, 2014
9:10 am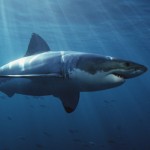 Points: 7769
Thanked 179 times
Lol no apologies @craigb12 .............. I guess my attempt at English English failed via the written word. Too much westernized slang I guess................... Take care is just a "See ya later." In my case much later.................. I haven't had time to read, write nor even consider poetry along spending idle time on the computer................. But I think of the people of Thoughtsinc often...... And judging by the posts (or lack of) I'm not the only busy soul about........... My morning coffee routine reading poetry is now a quick peek at the WSJ to check stocks and out the door....... I don't really enjoy reading poetry when I'm unable to spend time offering praise if I like it........... "Nice poem" just doesn't seem appropriate to offer someone who's spent time creating a poem.....
Semper Fi
Those individuals who deem themselves perfect barely scratch an elbow in their fall from grace. Wm Steele
Most Users Online: 144
Currently Online:
7 Guest(s)
Currently Browsing this Page:
1 Guest(s)
Member Stats:
Guest Posters: 8
Members: 4802
Moderators: 7
Admins: 1
Writing Stats:
Groups: 5
Forums: 53
Topics: 3507
Posts: 13372