A
A
A
October 13, 2013
1:13 am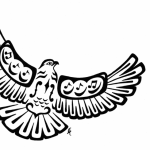 Points: 1950
Thanked 2 times
Forever to remain in the shadows,
Because it feels right,
Because that is where we belong.
It is not a bad thing.
 Some see the shadows as a frightful place. 
People are afraid of the unknown,
and the shadows simply place
things behind a curtain,
hiding them from prying
eyes that wish to know too much. 
Perhaps the shadows are
made up of people?
People who wish to remain detached from
what is considered 'normal' or 'known',
 and these people form the shadows,
to protect the things that are unknown,
from people who are not ready to see more
than that which is right in front of them.  
"He who does not know can know from learning"
October 13, 2013
1:44 pm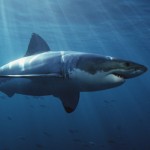 Points: 7980
Thanked 179 times
Kudos on this tale of shadowy persona. I can relate. Having been there as a young man. It took many years of poetry to open the shade and let in the light. This poem makes me wonder if the writer writes from experience or just has a vivid imagination. Either way good job. I enjoyed this poem greatly.
The following users say thank you to Killerelite for this useful post:
Aj-anba
Those individuals who deem themselves perfect barely scratch an elbow in their fall from grace. Wm Steele
October 14, 2013
12:07 pm
Points: 1503
Thanked 9 times
I really relate to the idea of being in the shadows.This is a great poem!
The following users say thank you to summergrace for this useful post:
Aj-anba
Most Users Online: 144
Currently Online:
10 Guest(s)
Currently Browsing this Page:
1 Guest(s)
Member Stats:
Guest Posters: 8
Members: 11295
Moderators: 7
Admins: 1
Writing Stats:
Groups: 5
Forums: 53
Topics: 3899
Posts: 13775