A
A
A
January 14, 2014
9:48 pm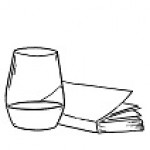 Points: 12046
Thanked 228 times
"If you want to be good at something when you're drunk, learn how to do it when you're drunk." This he says as he explains the appeal of combining beer and golf. I nod my head, thinking maybe I would be as passionate and patient a poet as my brother is at golf if I had only waited to write my first lines and stanzas alongside an emptied flask, stumbling feet, and spinning head. To my misfortune, I first wrote poetry with the sober hand of a child—sober, yet worry-free, relaxed, and curious. This same inspiration now only comes to my ragged, grown hands once I've freed my mind and filled my gullet with word inducing wine. Trying to fool my fingers into typing without my liquid muse causes nothing but a blinking cursor and treacherous boredom. Pouring into myself and out of myself in the midst of selfish inebriation turns me into Dickinson—pale and mysterious, until I read my ramblings over a cup of hangover the next morning and see Bukowski—old and dirty, looking back at me from the page. I want to glide in white, but instead, I'm swinging for a hole in one.
(prose poem)
Wine is bottled poetry. ~ Robert Louis Stevenson
January 15, 2014
9:09 am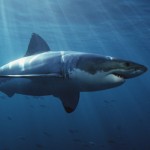 Points: 7936
Thanked 179 times
Awesome! I'm adding this to my daily planner. Your clever humor is priceless. Second time I've had a beverage come out my nose from laughing so hard at something I've read here. Your brother is a wise man and my newest hero............. I've combined beer and golf........... I've found out that since I suck at golf, beer enhances the way I think I play the game. This could be and has been turned into a lifestyle. Airline pilots seem to have a good grasp on the concept.................. If only I could get really good at driving while enjoying a beverage................ or twenty.............. oh the possibilities???????????
Those individuals who deem themselves perfect barely scratch an elbow in their fall from grace. Wm Steele
Most Users Online: 144
Currently Online:
12 Guest(s)
Currently Browsing this Page:
1 Guest(s)
Member Stats:
Guest Posters: 8
Members: 9411
Moderators: 7
Admins: 1
Writing Stats:
Groups: 5
Forums: 53
Topics: 3698
Posts: 13570