A
A
A
August 22, 2013
10:13 pm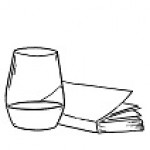 Points: 12090
Thanked 228 times
The window frames the out of doors,
the walkway to the mailbox,
the flowerbed with nothing planted,
the neighbor's window looking out
from below the rooftop brow
as if to say, "Stop looking in!"
The window reflects and distorts
light from sun rays and moonbeams
that gather dust particles in the air
as if the glass is reaching out to the floor,
to the walls, to the insides
where the warmth is held hostage.
The window frames faces in judgment,
shrewd old women casting glances
upon passing children and cars
on the street driving too fast.
The window presses onto their foreheads
to remind them they were young once.
a/n: hmm, this one is weird, needs work or needs trashed or I dunno... feedback?
Wine is bottled poetry. ~ Robert Louis Stevenson
August 22, 2013
10:34 pm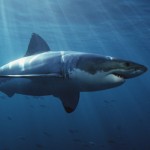 Points: 7981
Thanked 179 times
Wish I'd have read this one with my morning java......... I think it's a great reflection and is certainly worthy poetry, but just feeling that there wants to be one more stanza between the second and the last..............to?????????Soften?????? the contrast between 'where the warmth is held hostage."  and 'The window frame faces in judgement." Awesome description................ I am shocked at your current demeanor........I well expected just to read a poem four written four different ways until it is perfect..................... according to you that is............
Those individuals who deem themselves perfect barely scratch an elbow in their fall from grace. Wm Steele
August 22, 2013
10:36 pm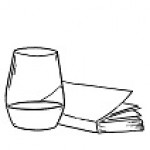 Points: 12090
Thanked 228 times
August 22, 2013
10:44 pm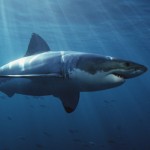 Points: 7981
Thanked 179 times
Stay inspired @tlhopkinson. I need to something to wake up to in the early am.....................
Those individuals who deem themselves perfect barely scratch an elbow in their fall from grace. Wm Steele
Most Users Online: 144
Currently Online: christopherkq4
20 Guest(s)
Currently Browsing this Page:
1 Guest(s)
Member Stats:
Guest Posters: 8
Members: 11327
Moderators: 7
Admins: 1
Writing Stats:
Groups: 5
Forums: 53
Topics: 3902
Posts: 13778