A
A
A
November 8, 2013
9:41 pm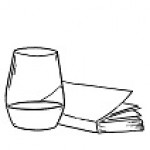 Points: 12046
Thanked 228 times
Trash Bag Burial
When I was younger I collected items. Odd things to remind me of moments—snapshots of friends, napkins with signatures, pieces of ribbon, Roland Orzabal's comb (retrieved by my hotel maid friend from his room), dried flowers hung upside down by a pushpin, newspaper clippings, mini bottles, candy wrappers, concert ticket stubs, and restaurant receipts—mementos that littered the shelves and wall above my Curtis Mathes rent-to-own stereo. I spent many an hour mooning over the past, the moments that seemed pivotal to my existence, the items that made me, me. Just a blip on the timeline later, what made me became dust collectors, muddying up the little space I had, complicating what I'd become. I didn't think much of it, as I shook the folded trash bag, rushing it with air to create an opening for their burial. I pulled them roughly, tearing from beneath pins, raking from shelves, and turned my head as the dust flew and the bag dropped heavy. I paused as I held the comb. It still smelled of '80's hair mousse. How foolish I had been.
Wine is bottled poetry. ~ Robert Louis Stevenson
November 17, 2013
8:10 pm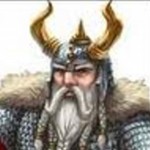 Points: 8478
Thanked 153 times
The only things I have from long ago is my Railroad watch I used in the nineties as an engineer and a traffic ticket I got in 2000 as a trucker which I failed to pay and lost my license. I have save nothing... no pictures of me when I was young.... nothing. At least I saved on trash bags.
I am a man with one distinguishing manner. I view life as a nonstop roll by circus. Whatever my senses signal to my brain, it is received as humor.
November 17, 2013
9:59 pm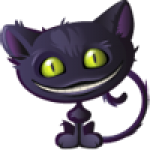 Points: 8865
Thanked 41 times
I love prose pieces like this.... they are hard for me to write, I can only write them when they just spill out..... def. one of my very fav types of writing though.... I think its because they flow like someone naturally speaking vs a lined poem.
@tlhopkinson  this is quite a thought provoking write
I only have one suggestion or flow preference

"I spent many an hour mooning over the past," to maybe "I spent many hours mooning over the past,"
And I saved all of my writing (paper & digital), important documents, and sport card collections. That's all I have of my childhood.
Perfection; my greatest strength and weakness.
November 17, 2013
10:27 pm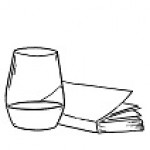 Points: 12046
Thanked 228 times
December 17, 2013
11:58 am
Points: 5078
Thanked 126 times
@tlhopkinson  First of all, great title! I think this definitely has a deep message. This piece nicely shows beyond the transition of childhood and adulthood. I like the almost carefreeness of the collecting only to be replaced by an understood indifference. I still collect half the things you mentioned. The use of the trash bags seems rather sad, but I think it is necessary at least once in every collector's life.
The following users say thank you to SerenaLantha for this useful post:
tlhopkinson
My identity can be found in my writing
Most Users Online: 144
Currently Online:
15 Guest(s)
Currently Browsing this Page:
1 Guest(s)
Member Stats:
Guest Posters: 8
Members: 9410
Moderators: 7
Admins: 1
Writing Stats:
Groups: 5
Forums: 53
Topics: 3698
Posts: 13570