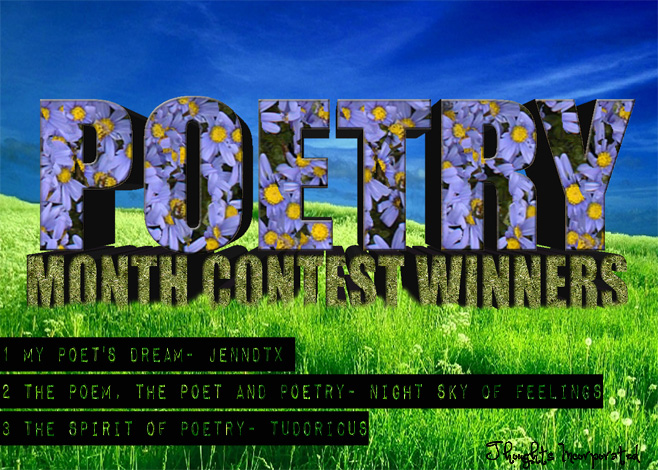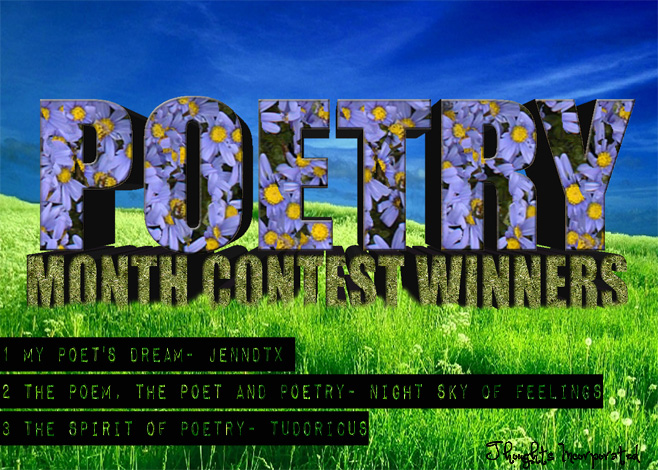 Our National Poetry Month Contest has concluded! We would like to thank everyone who participated in the contest, especially all of the writers, the voters, and the judges. All the poems submitted were phenomenal, so without further ado the winners of the Poetry Month Contest are:
1st My Poet's Dream – JennDTX
2nd The Poem, The Poet And Poetry – Night_Sky_Of_Feelings
3rd The spirit of poetry – tudoricus
Congratulations to the winners!!
All winners have been emailed their prizes