November Haiku Contest
Topic:  For this contest, submit a Haiku (a three line poem where the first line has 5 syllables, the second line has 7 syllables, and the third line has 5 syllables).
Submissions: 11/9/13 – 11/17/13
Voting Poll: 11/18/13 – 11/23/13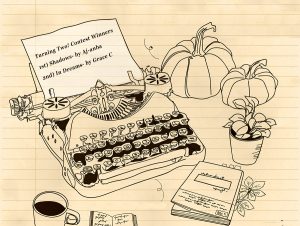 Turning Two! Contest Winners
The Turning Two! Writing Contest has concluded! As always Thoughts Inc. would like thank everyone who wrote for or voted in the contest.
1st) Shadows- by Aj-anba
New mobile version of the member forum!
A new mobile version of the members forum was rolled out! Now anyone visiting the members forum on a smartphone will see the design. The new mobile design is simplified and includes action buttons/icons for easier touch navigation. Please keep in mind that this is still a beta phase of testing….