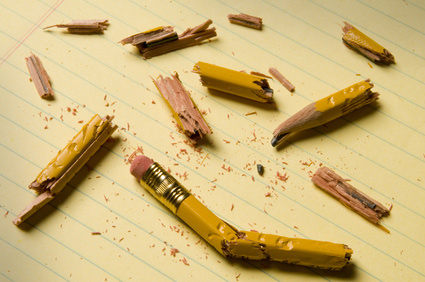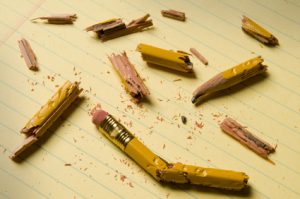 You found some quiet time to do some writing. The software is loaded and you have your fingers on the keyboard. You have a great story in mind, so why is the page still blank? Let's take a look at what could be stopping you.
Who's your main Character? Let's say for my sake that he is an Elf. You could start the story and say he is an Elf but the reader might be half way through the story before realizing that he isn't a Santa's workshop Elf. Yuck… How do you explain this? Could you tell me where he was from or what kind of shoes he wore? What color is his skin and how did he get that scar on his face?
Do your research
The answer here and to why you aren't writing is Research. Look up Elven lore and research everything you can about elves. Most writers will stay in line with the author Tolkien's fantasy world. These stories are set in a medieval world so a lot of research on this subject would benefit you. Speech, clothing, names, weapons from this period are a must. If you told me a Mountain Dwarf shot someone with a gun, I'd close the book right there.
As you research you become accustom to thinking as your character does. If he wakes up and wants to eat he will have morning meal or break his fast, with mead instead of meat.
Make an outline
While doing your research prepare an outline of the things you can use in your story. This outline will include characters, places, time of year, and events or anything you want in the story. Add information to each topic in your outline as you do your research. You will find that your mind will fill with ideas and scenarios about each character and item and how they can interact in the storyline.
The more detail you get about each item adds realism and intrigue to your story. The outlines are a simple tool to hold information you can refer to at a glance.
Write down your ideas
While looking for waffles on the shelf at Get-n-Save, you get a vision for a scene in your story. Yea, what a great idea! In vivid color you see your Elf dressed in a soft leather shirt with a Birch tree bow strapped to his back. He's riding a black stallion through the ancient forest of Salazar, the legendary home of his ancestors. His long silver hair glistens and his green eyes glow in the shadows of the trees.( Wow, I need to get some of those waffles!)
When you get some time to sit down two days later you have thought of several ideas and can't wait to put something together. What was it that elf was doing? It was so awesome. If you didn't jot it down in a note you may have lost it forever.
Now he looks like Porky Pig on a mule. If you want to be serious about writing, carry something to take notes when inspiration hits.
Keep all materials
Now when you sit down to write, you have references on paper right in front of you to keep your creative juices flowing. You may not use all of your research or ideas in a chapter or even in the whole story, but keep these resources for a different chapter or story.
Remember, when you get a block to take a break and do some research. Add to your outline and before you know it you'll be typing away with confidence and a big smile on your face. 
About The Author

Robert Hatfield hails from mid-western Ohio. Comedy and Adventure stories are his passion. Editing and Reviewing are the fields of work he enjoys. Writing has been an interest for the past 25 years and he now has the time to pursue it. As a Moderator on Thoughtsinc.net, he welcomes any questions or requests for help.
This article is for use by Thoughtsinc.net