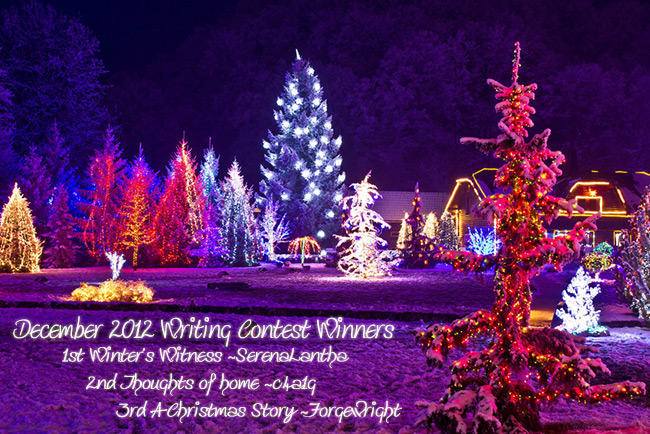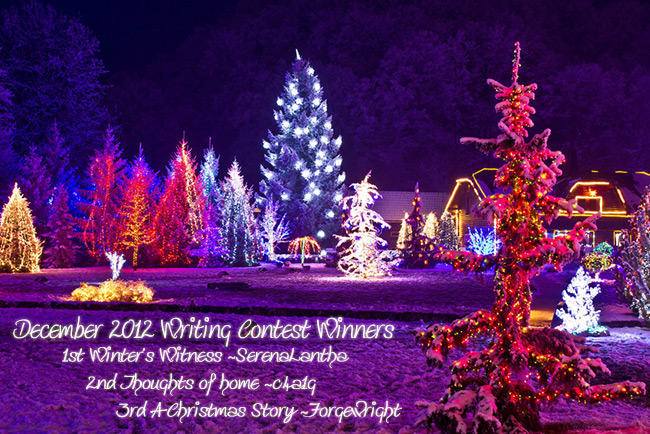 The December 2012 What December means to me contest has concluded! All of the works entered into the contest this month were great so I want to thank everyone who entered. Without further ado the winners of December's writing contest are:
1. Winter's Witness ~SerenaLantha
2. Thoughts of home ~c4a1g
3. A Christmas Story ~Forgewright
Congratulations to the winners!