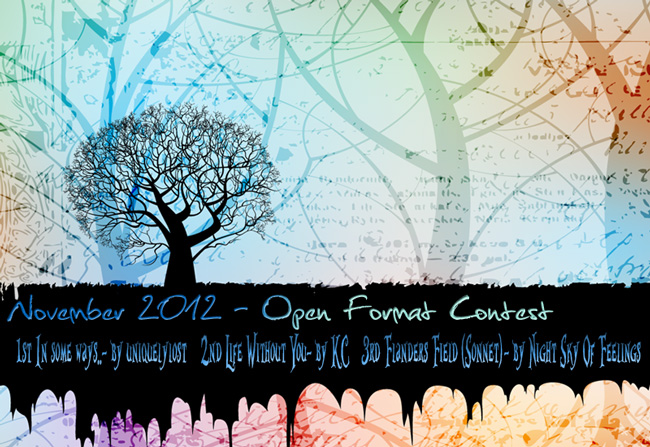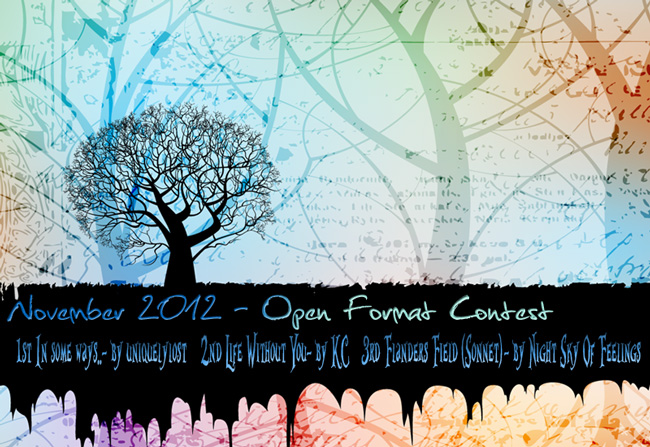 The November 2012 open format contest has concluded! All of the works entered into the contest this month were great so Thoughts Inc. would like thank everyone who wrote and/or voted in the contest! Without further ado the winners of November's writing contest are:
1st In some ways.. -by uniquelylost
2nd Life Without You- by KC
3rd Flanders Field (Sonnet)- by Night_Sky_Of_Feelings
Congratulations to the winners!! You will all be contacted with your prizes shortly and awarded a contest winner badge for our forum.